How Much Damage Tornadoes Cause
Zach Hershey
How Much Damage Tornadoes Cause
There are many tornadoes in the world they are all life threatating and if you don't read this page then you will not know how to stop them. Even though tornadoes do not have names they can be strong storms. Like when tornadoes struck Britain during a race, in that year 306 vessels entered, but only 85 completed. That is because a very strong tornado hit the seas as they were crossing the waters like they were supposed to. Hurricanes are worse than tornadoes, but tornadoes can sometimes be just as bad as hurricanes.There a lot more tornadoes and I will describe a lot of them in the next paragraph. There are a lot of tornadoes and there are about 800 tornadoes and 80 deaths each year from all around the world. Tornadoes even strike the driest places like; Texas. On April 10, 1979 at Wichita Falls it destroyed nearly 8,000 homes and killed 44 people.
There was a mail truck in Edinburgh, and it was carrying people to the north, it was carrying 75 to 90 people when about halfway across, a tornado struck the bridge and knocked off 13 spans of the bridge and it collapsed. The train fell into the water. There were no survivors because of this horrible tornado. In 1973 a weak tornado with only a 100mph winds struck San Justo, Argentina. It lasted 3 minutes, but it killed 60 people and injured more than 300 people. There was also a tornado in northern Delhi on March 17, 1978 that tornado only took 2 minutes for 32 people to die and 700 to be injured. The last tornado was in Noakhali on April 12, 1983. It killed 70 people and injured 1,500 and left 15,000 homeless.
Those are all the tornadoes that I read about there is a lot more storms in the world so you might want to watch out. There could be a tornado near you and you might not even know. Watch the weather report and stay safe. The worst storm was in Noakhali. I don't know why, but there is probably a reason for that so I should try and study that. I hope you enjoyed reading this!
Here are some pictures!
http://sailinganarchy.com/weather/images/weather101_tornadoes7.jpg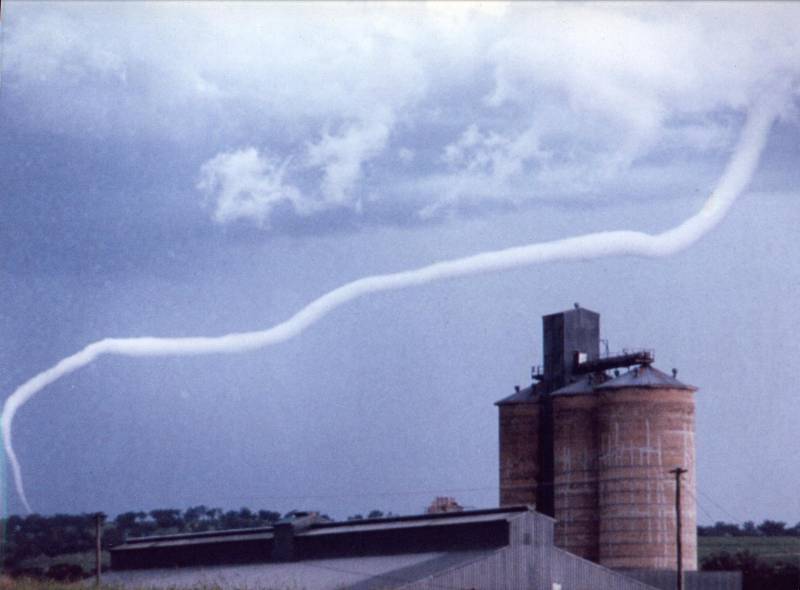 Cannot fetch Flickr photo (id: 947333524). The photo either does not exist, or is private
Cannot fetch Flickr photo (id: 947454906). The photo either does not exist, or is private
www.flicker.com
page revision: 36, last edited: 05 Oct 2008 19:56